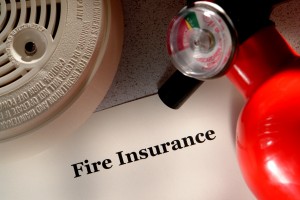 If you are in control of any commercial property it is a legal obligation that a workplace fire risk assessment is carried out as to identify any fire risks or hazards the premises may harbour.
3Spires safety pride themselves on providing subject matter experts in fire safety advice. Our approach is to uncover hazards, ascertain who is at risk, evaluate the risk, remove or reduce risks though the hierarchy of control, record the risks and findings, prepare an emergency response plan, provide fire safety training and review and update fire risk assessments regularly.
Our team take a methodical approach to workplace fire risk assessment by following our trialled and tested fire risk assessment procedures identifying sources of ignition, identifying fuel sources, identifying sources of oxygen, and identifying people at risk. Taking into consideration the possibilities of convection, conduction and radiation we systematically try to reduce all of the above through segregation. We as a business do not just deliver a fire risk assessment with assigned actions and consider that our job is done. We actively coach customers through the fire triangle so they can proactively think about the segregation of their stock/material, reducing sources of ignition, considering compartmentation & ways reducing oxygen sources where they are not needed.
The key to developing a specific workplace fire risk assessment lies in our ability to ask the correct questions such as understanding where emergency routes and exits are, what mitigations against arson attempts are in place, what fire detection and warning systems are in place, the availability of fire fighting equipment, reflecting whether a business policy exists for the removal or safe storage of dangerous & hazardous substances, reviewing emergency fire evacuation plans, ascertaining the needs of vulnerable people, such as the elderly, young children or those with disabilities and providing information to employees and other people on the premises.