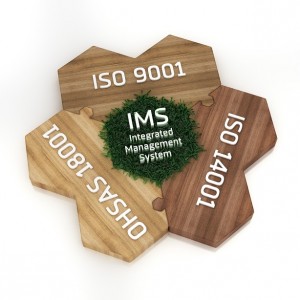 We prioritise a comprehensive and thorough service for auditing safety management systems against the British standard 18001:2007. Our 18001 Auditors service provide a gap analysis that highlights areas of needed improvement for various businesses across multiple industries to implement the required framework for a robust OH&S management system.
OHSAS 18001:2007 is the world's leading health and safety international standard and it outlines the requirements for designing and maintaining a suitably effective safety management system. Our 18001 Auditors help all kinds of companies put in place conclusive sound occupational health and safety performance through internally auditing their health and safety processes. Our 18001 auditors are trained and competent in identifying gaps in safety management systems therefore allowing our customers to proactively prepare for external audits to ascertain 18001 accreditation.
3Spires Safety Professionals ensure your OH&S objectives are met and in addition assist external company's through the selection policy for competent personnel to take ownership of the OH&S management system. In addition we offer an ongoing consultancy service to support external businesses through managing their OH&S management system and the implementing the OH&S documentation to the specific work place.
OHSAS 18001 is appropriate for various safety management systems for alliances wanting to become more systematic in managing and reducing accidents in the workplace and forging a commitment too continual improvement. By implementing such safety management systems that are regularly evaluated by a competent third party certification body, organisations will enhance their reputation due to driving a positive health and safety culture, build confidence in their staff, suppliers and customers that health and safety is of paramount importance. OHSAS 18001 accreditation provides internationally recognised framework to help companies meet their legal liability to Health and Safety in the workplace.
OHSAS 18001 audits can be undertaken by a variety of auditors, however it is important to note that if you do not ensure you receive 18001 lead auditor qualifications as part of your due diligence process your internal audit preparation could be not of the required standard of HSE excellence. At 3Spires Safety Professionals we pride ourselves on attention to detail and will ensure your business is left in the best possible position to gain 18001 certification.