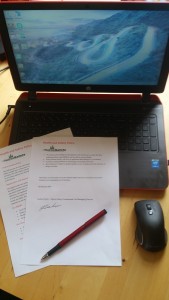 3Spires deliver a specialised service for Health & Safety policy writing with a primary aim of a clear and incisive devotion to the company responsibilities, beliefs, aims, and objectives.
3Spires safety consultants ensure HSE policies can be easily communicated to internal and external company employees, covering a range of topics such as applicable HSE laws, zero harm to employees, drugs and alcohol, training and competency, management review, accident investigation, internal audit regimes, implementation and maintenance of a safety management system, proactive implementation of safe working procedures, installing HSE committee's, energy efficiency, and attentiveness to environmental awareness.
Our health & safety consultants implement effective Health & Safety policy writing by understanding how businesses will manage health and safety in the workplace. Ensuring that all staff and interested stakeholders understand the companies commitment to health and safety. The health and safety policy should clearly say who does what, when and how. A health and safety policy should give an initial short business overview stating how many employees it has and their roles, who the managing director is, and the business opening hours.
The health and safety policy should then be further developed by targeting the most prominent risks in a business and the aims of how to mitigate these risks. Mitigating the risks in your policy can come from various avenues such as workplace risk assessments, health and safety training, fire prevention, commitment to health & safety legislation such as the health and safety at work act 1974, investigation of all workplace accidents and incidents to ascertain what went wrong and how reoccurrences can be prevented, commitment to continual improvement, managing and communicating change in the workplace, welfare facilities, and environmental commitments such as pollution control and waste management.
Ideally 3Spires health and safety consultants will deliver a health and safety statement through closely engaging personnel within your organisation – they know the business thoroughly and how it functions so a health and safety policy can be delivered that is appropriate to the needs of the business.
Here you can download a copy of our own HSE Policy document for reference.