3Spires Safety consultants provide wind power safety services throughout all phases of wind farm construction both onshore and offshore. Specific phases such as mobilisation to site, installation, commissioning, demobilisation, upgrades and operations & maintenance have ensured we provide experienced consultants across the UK & European wind power sector, and we are now entering the US market.
3spires safety have delivered wind power safety services for global leaders in the wind power sector such as Siemens, Vestas, General Electric, EDF, Orsted and Vattenfall.
HOW DO OUR SAFETY CONSULTANTS SUPPORT WIND POWER PROJECTS?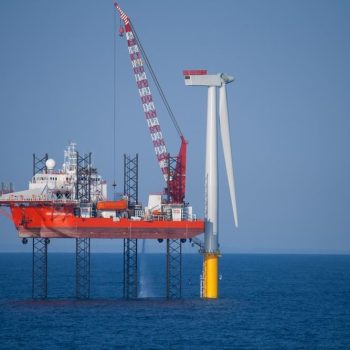 Induction training
Ascertaining competence and training levels
Daily progress reporting
Active contribution to tool box talks and pre-task briefs
Collating and continuously updating HSE Plans
Risk assessment and method statement compilation
Site inspections onshore and offshore
PPE Inspections
COSHH Inspections
Vessel inspections
Turbine evacuation training
Man over board training
Inputting statistical data into safety management systems
Distributing safety alerts
Monthly safety reports
Chairing HSE Meetings
Attending HIRA workshops
Desktop emergency response training
Safety management system audits
Accident investigation
Daily safety walk's
Behavioural safety coaching
Distribution of lessons learned
3Spires boast a range of skilled consultants that have spent prolonged periods at sea as well as remote area's in the onshore wind sector. Having provided wind power safety services consistently over years our professionals have developed key attention to detail in using robust safe systems of work. Furthermore 3Spires consultants have experience in submission to online hazard observation systems, legal registers and online chemical inventory's that businesses employ.
All of our consultants promote an ethos for self education through asking  technicians open questions whilst performing our wind farm safety inspections. Our style win's the hearts and minds of the offshore teams we support thus influencing a positive reporting culture where this allows us to trend safety observations and identify a potential major incident before it occurs.
Safety starts with involving the personnel on the ground and we firmly believe that without their buy in and direction we cannot fulfil our work scope to its full potential.
So if you have a need for wind power safety services offshore or onshore and your a business that genuinely promotes positive cultures we are your consultancy!