Learn more about 3Spires Safety.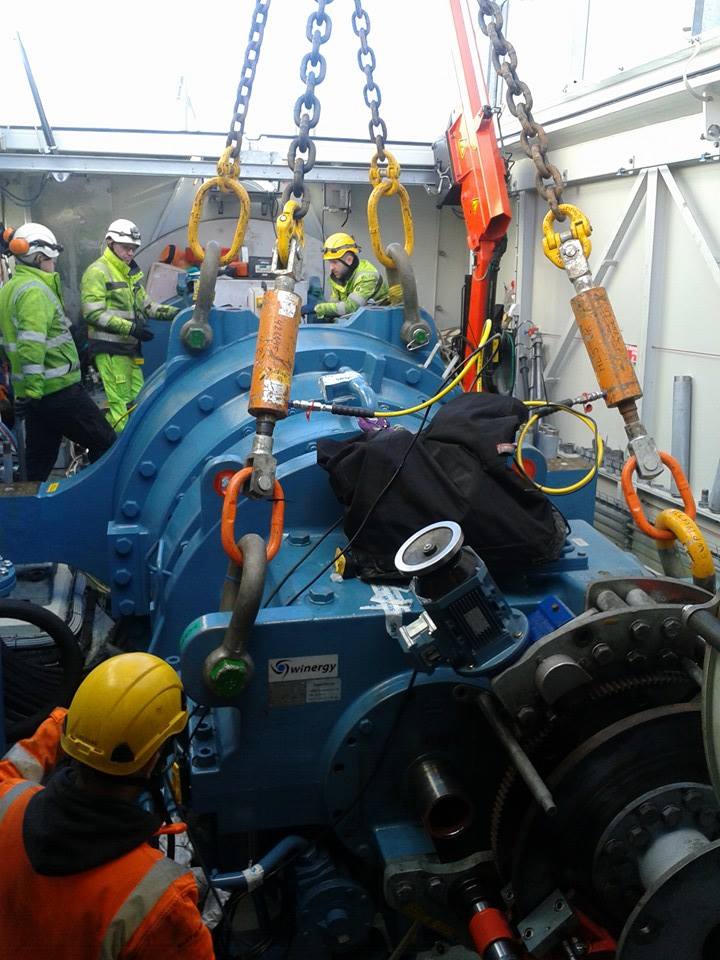 3Spires Safety are an independent company who specialize in professional health and safety services and consulting for both onshore and offshore sectors. Offering a wide range of different services such as site inspections, HSE policy writing, accident investigation, risk assessments, emergency response plans and many more.
Browse all of our health and safety services.
Offshore Wind Farm Health & Safety Services
In an offshore capacity, we have worked on various vessels such as the MPI Adventure, Leviathan, SeaJack and Maerske Responder.
In addition having also worked on numerous multi-million pound large scale projects which include but not limited to Offshore Wind Farms, Power Stations, Gas Refineries, Chemical Sites, High Profile Commercial sites, including Woodside LNG Gas Plant Western Australia and BHP Alumina Refinery Western Australia.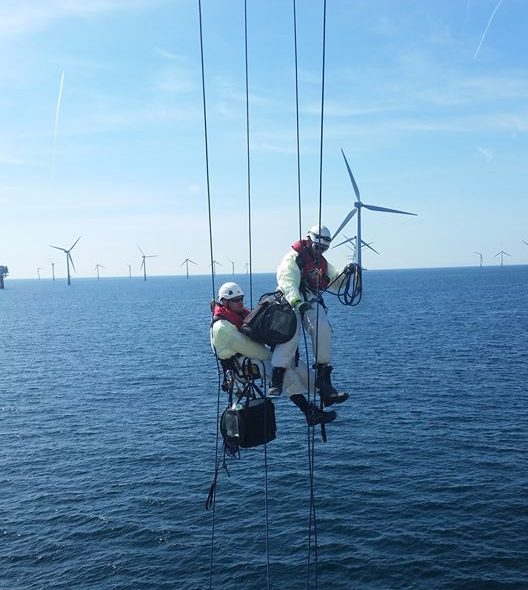 We focus on offering packages and services to help our clients achieve their objectives which are personalised, practical and cost-effective and have done so both here in the United Kingdom as well as offshore and overseas locations like Qatar, Netherlands, Denmark and Australia to name a few.
We feel the most valuable assets in any company are a proactive HSE culture and impressive HSE statistics to reflect that, for this reason, our health and safety advice has been of paramount importance to our customers to date.
If you would like to find out more or have any questions about our health and safety services then please contact us for a no obligations review.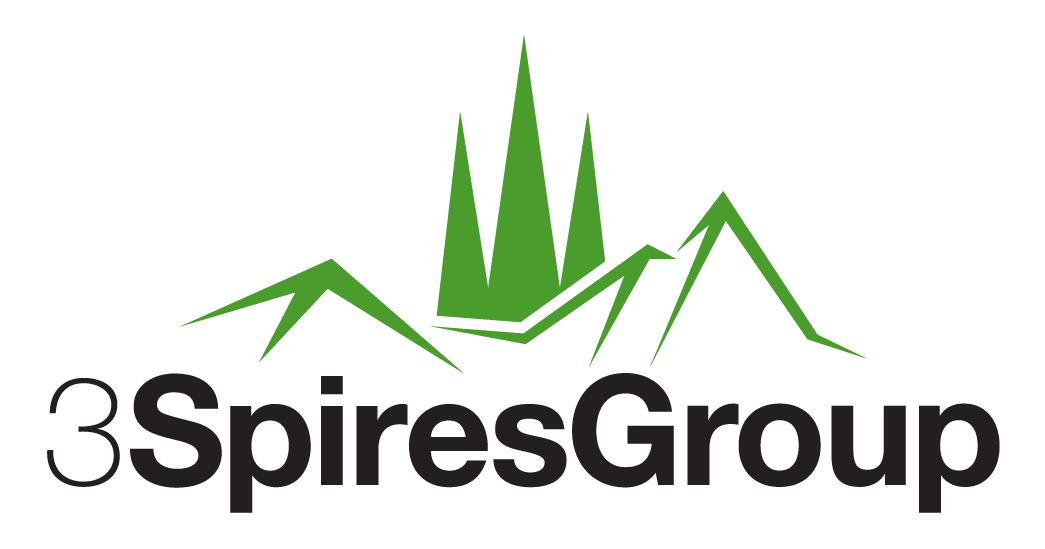 "3Spires Safety Group resembles our overarching umbrella of the 3Spires brand, as our presence grows in each country we are reliant on our localised 3Spires subsidiaries to deliver the pragmatic solutions and project support we have been esteemed for."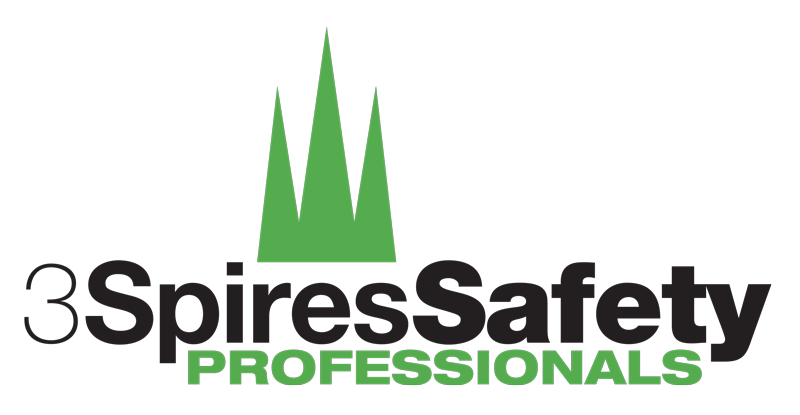 3Spires Safety Professionals was formerly a UK company headquartered in the Midlands. It was a specialised and globally focused consultancy offering health & safety services to the renewable energy sector.
3Spires Safety UK is where the 3Spires brand was born and our reputation as a reliable resource provider was established.
Incorporated in 2013 3Spires UK forged preferred supplier agreements with some of the world's most well known and prestigious wind turbine manufacturers. Whilst additionally 3Spires UK developed a reliable and pragmatic resource pool of HSE consultants that ensured the business held a strategic advantage for our UK clients in the Energy sector.
This division of our organisation has been critical to our historic customer satisfaction and all our original consultants now support us from our Portuguese HQ.

3Spires Safety Solutions was strategically incorporated in Portugal in the wake of Brexit to ensure 3Spires as an organisation kept a stronghold in the EU to support our ever-growing customer database.
Further, Portugal due to its deeper oceans offers unprecedented potential for floating Wind Power technology, something that as an organisation we have already achieved considerable exposure to thanks to completing several floating projects in recent times.
Established in 2021 3Spires Portugal are now supporting some of the world's global leaders in offshore Wind Power.
This division of our organisation is now accelerating in growth as we replicate our UK success story in Portugal.
What do our clients think?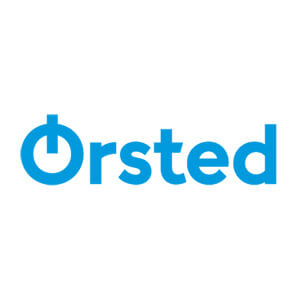 "3spires Safety have worked for me for almost a year now, supporting the business in Operations on an O&M contract and reviewing documentation for future work. They have gained the respect of the guys on site with their in-depth knowledge and helping the line management to achieve sensible solutions to real problems. In particular their attention to detail has been a significant asset to me as is their manner that puts people at ease, allowing negotiations to run smoothly. I have no hesitation in providing a recommendation for his outfit."
Mark Higgins
Ørsted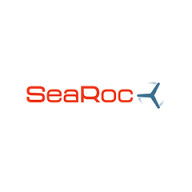 "I have now engaged 3spiressafety for 2 complex offshore construction projects and have been as equally impressed on both occasions; they have provided health and safety services with a fresh outlook, key attention to detail and with a hunger that will see them further develop into a market-leading provider, I recommend them to all."
Toby Mead
SeaRoc - Director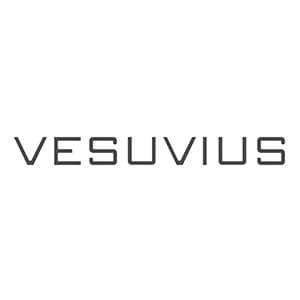 "3Spires are hard working, competent professionals who have the ability to go a long way in all fields of HSE they decide to develop longer-term. A capable and pragmatic approach to safety enables them to deliver great results in high-risk environments."
Vesuvius
Global HSE Director





Established in 2014, 3Spires has a great track record in the offshore H&S sector. Below are some of the major projects we have worked on.
2014 – 2015 - HSE Coordinator Support (Holland)
Offshore HSE Coordinators provided for the Special Projects Team Ijmuiden Holland overseeing the following –blade repair and main component/gearbox exchange. The blade repair projects consisted of using rope access teams and sky climbers offshore rebuilding the leading edge of WTG blades due to corrosion and lightning strikes.
2015 – 2016 - HSE Coordinator support (Sweden)
HSE Offshore Coordinator provided for overseeing the following – Appointed as the sole HSE resource for a service site in Karehamn Sweden ensuring the HSE compliance for the operations and maintenance of the offshore windfarm.
2015 - 2016 - HSE Procurement Leads (Europe)
HSE resource provided for ongoing tender contract negotiations, raising reservations against Client turbine supply agreements and service warranty agreements for potential offshore wind farm locations around Europe.
2016 - EHS Leads - Ireland
HSE resource provided for an onshore project consisting of overseeing and compiling HSE documentation for the mobilisation, construction, commissioning, of 6 x 2.85 MW onshore Wind Turbines and the demob of site plant, welfare, containers, and project personnel
2017 - HSE Advisors - (UK & Scotland)
Providing HSE support provided to the Western Link Project Offshore UK HSE Rep on board the Normand Pacific vessel, representing our Client as Principal contractor overseeing the remedial burial and surveys of DCHV cable offshore connecting England, Scotland & Wales
2018 – 2020 - HSE Coordinators (UK)
The sole provider of HSE resource to the WTG upgrade department across all UK operational sites
2020 - HSE Coordinators (Europe)
HSE resource provided for a special blade repair project across operational service sites within Europe. Overseeing rope access methods to perform the repairs and collating site specific HSE documentation packs and performing offshore & onshore HSE audits to determine internal and legal compliance.
2020 - HSE Coordinators - (Portugal Viana do Costelo)
Provider of HSE resource for Windfloat Atlantic project in its transition over from Construction to Service
2020 -2021 - HSE Coordinators (UK & Netherlands)
Sole provider of project HSE support to the worlds largest floating wind park, constructed in Rotterdam and towed and commissioned off Aberdeen Scotland.
2021- 2022 - HSE Coordinators & HSE Manager (UK - ongoing)
Sole provider of HSE resource to Seagreen project and pre-assembly site for the installation and commissioning of up to 114 WTG's.
2021-2022 - HSE Advisor - UK
Sole provider of HSE resource for the world largest wind farm (Hornsea) supporting RCS and OSS platform installation and modifications. 
Some of the vendor supply chains we are present on include: