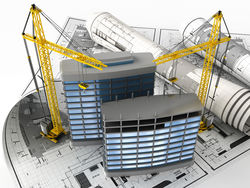 CDM 2015 advice is something all companies venturing into notifiable projects will need to ascertain before planning can begin. At 3Spires Safety our team are well placed to support with CDM 2015 advice, we aim to first understand why CDM 2015 legislation directly affects you as a domestic or commercial client. It is our primary objective to ensure that the advice we offer is in compliance with CDM 2015 law, and make certain that you are given the correct advice as to adhere to your affiliated roles and responsibility's placed upon you by CDM 2015 legislation.
We have experience in offering broad based advice covering all of the CDM 2015 roles such as the Client, Principal Designer, Principal Contractor, Designers, Contractors and Workers. We have extensive knowledge in implementing site specific construction phase plans capturing the residual risks and foreseeable risks for the impending or ongoing work activity's.
3Spires Safety offer CDM 2015 advice for the collation of the Clients project health & safety file capturing as built information, the training certificates of project contractors, performing site inspections and audit, ensuring rigid fire safety plans, supporting the client through their technical due diligence process, advising on environmental aspects of the project and any hazardous materials used, reviewing contractor risk assessments and method statements, writing project descriptions, and integral structural information.
Virtually all parties involved with a construction project have legal duties placed upon them under CDM 2015 and it is our duty to ensure that responsibilities are summarized for you, additionally we are experienced in accompanying businesses to project health and safety meetings as to deliver advice and offer direct support to our clients.
With vast experience in collating pre construction information, managing contractors, negotiating contractual product supply agreements, implementing service contracts, advising on HSE design aspects we feel that we deliver a niche service at 3Spires Safety that goes hand in hand with CDM Regs 2015.