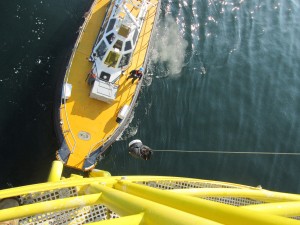 Our firm provide extensive experience in onshore and offshore Emergency Planning & Preparedness ensuring emergency response plans are user friendly and in line with applicable health, safety & environmental legislation. The initial actions taken in an emergency scenario can be pivotal to the preservation of life, minimizing property damage and curtailing environmental impacts.
Pragmatic Emergency Planning & Preparedness can guide employees under your responsibility as a business to raise the alarm to external emergency services providing precise information so the dispatcher can methodize the correct equipment and trained responders to the unfolding emergency scenario.
The first step in Emergency Planning and Preparedness should come through risk assessment as to determine what could go wrong and how. This process allows you as a business to identify an understanding of potential resource requirements needed to mitigate a potential emergency from happening or bringing an unfolding crisis under control. Ensuring that any mitigating measures involving personnel responsibilities are specific, measurable, realistic and with in the competence levels of the person they are allocated too.
We aim to integrate effective emergency planning response plans in to various industry sectors while maintaining legal compliance. We emphasize the communication and vital information to relevant employees through the correct communication channels, and in some cases liaising with the general public. Including the scope of the plan, responsible persons such as first aiders, emergency service contact details, applicable emergency response drill training, location of emergency equipment, potential emergency scenarios and specific protocols to follow, flow charts, mapped routes and details of local medical/hospital facilities and procedures for dealing with media enquiries.
We specialise in proactive responses of Emergency Planning & Preparedness through the implantation of emergency response plans capturing potential scenarios such as such as man over board, emergency chemical spills onshore and offshore, internal and external evacuation of wind a turbine, fire safety and evacuation, bomb threats and terrorism, and adverse weather all but to name but a few!